We work in a highly competitive field, so we're constantly investing in technology and research to make sure we stay ahead of the curve. Our commitment to quality guarantees our success and your satisfaction.
Let our completed projects speak for us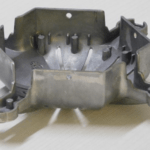 HPDC Machines Specifications
550T
Full cast weight (kg): 1.000 – 8.100
750T
900T
1300T
Available to increase capacity if needed
Top class tool maintenance Shop
Spectrometer and state of the art CMM and more. 
High Pressure Die Casting
& CNC Machining
Av. Adolfo Ruiz Cortines Ote. 217
Jardines de La Victoria, 67110
Guadalupe, N.L.